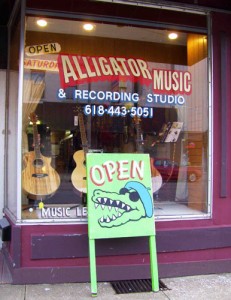 Alligator Music is located at:
166 West Broadway
Sparta, Illinois
618-443-5051
––It's a funny name for a music store but people don't forget you.
In the mid 80's Gary grew weary of driving a fair piece just to purchase guitar strings. Out of need he decided to open a music store. In October of 1986, he opened the door for customers and has served southern Illinois for an amazing, how long?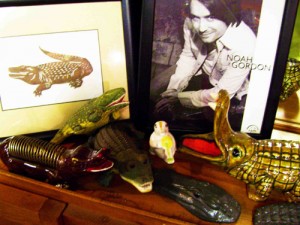 Survival in such a small place is due to Gary's knowledge of instruments and gear, and more importantly, his genuine care and fairness since day one. Alligator Music is a meeting place, people often come to visit and any employee, past or present, has been like family. Over 20 years of music lessons provided, the children that have passed through have grown and gone but often return to tell us what a mark the store made in their lives.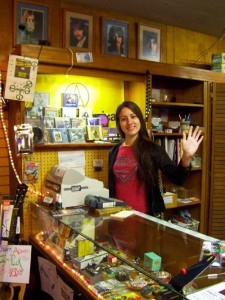 Rich Creadore has been a teacher for 18 years now and he receives more Christmas cookies than any music instructor in the country, we're sure! Our other teacher is Rich Kreit, now with us 4 years. Together they meet with 40 to 60 students a week. It's so rewarding to give people of any age the gift of music. Stacey Hicks, our sales girl, is the most cheerful personality you'll ever meet. A bass player herself, she is hip to everything in the store. When The Gordons tour, the place is certainly in good hands.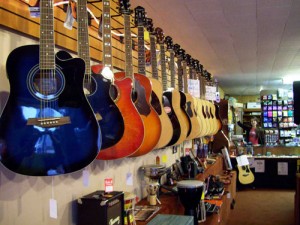 Alligator has a full line store of electric and acoustic instruments, along with amps and percussion products. Sound is gary's expertise so P.A. systems are the best you could get with individual budgets in mind.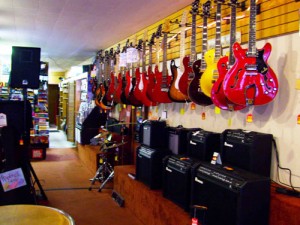 Together Gary and Roberta have installed sound systems for local churches for many years and cheerfully service and tweak.
Gallagher handmade guitar sales are a pride; also a fine line of Ibanez and Hagstrom